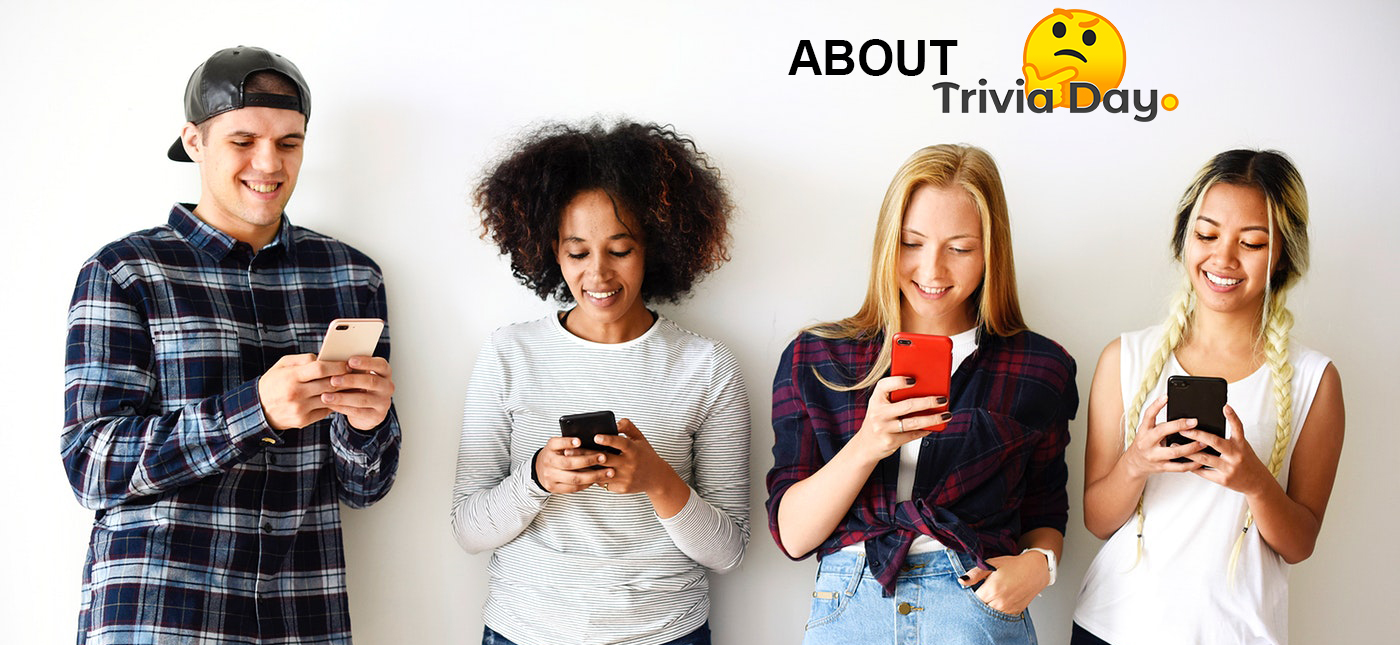 Our Trivia Day story
When we decided to build this game, it was to help bring our team together. A few years back, our product team made up of engineers, analysts, designers, and managers would get together each day for something we called Social Time. Social Time was a fun way for the team to get to know one another differently each day.
Our team would get together at 3:15 pm for this daily ritual of events. Monday's was Weekend Update, Thursday was Topics Day, Tuesday was the dreaded Trivia Day. I say dreaded because we struggled to find a quality Trivia experience that we all could enjoy together.
What we needed was a way to find a trivia topic, read off questions, and get immediate feedback on who was right and who was wrong. And, although I may have been the only one to feel this way, I wanted to keep score. I mean, if we're going to play Trivia every week, we should know who was the Trivia Master of our team!
But, despite months of searching, we realized nothing like that existed… so we decided to build it one ourselves.
Trivia Day comes to life!
We created a trivia app, with quizzes and multiple choices, that allows people to create rooms for their family, friends, or colleagues. This was our answer to build a versatile and entertaining game that would invite people to use some fun moments to stay together.
Here You will find a suitable trivia game for kids, teens, seniors, anyone! We're thinking about everything, working hard to give You a pleasant gameplay experience, and updating it with cool feats, where the more You know, the more You win.
And, let's be honest, to improve and value your own personal culture and knowledge, it's definitely satisfying and charming!
What "Trivia" means and why is it important? 
Trivia is trivial… no puns intended!
By definition, a trivia is a piece of information, literally put in a commonplace, usually of unimportant matters. Therefore, a synonym of trivia could be niceties but, mind that, this is just one of the nuances of this word.
The word "trivia" holds a fantastic world of facts, curiosities, categories, oddities, interesting real or fictional characters that made their history, and that's why this is so important and engaging to us.
Learning new things lets us discover the world itself.
How well versed are you in history, geography, arts, or science? What about politics, videogames, celebrities, or mythologies?
Find Your forte and amaze everyone!
Where I can find some trivia nights?
Why here, of course!
Imagine Trivia Day as a virtual trivia hosting app.
Create your room, be the captain, invite people in, choose the topic, and start the trivia night!
You can practice alone as well when You need to, but, needless to say, playing together has another fantastic flavor!
Do You want some extra time for a question? Are you unsure about an answer and need help? Are You 100% sure about an answer, instead, and you want to double your points?
Use BOOSTS!
Do You want to explore new grounds of knowledge and fun by diversifying the categories You have?
Unlock new trivia with KEYS!
But wait, there's more!
We, as Trivia Day, are organizing Trivia Nights every TUESDAY and THURSDAY from 7 pm to 8 pm EDT, with the chance for the top player in the leaderboard to win a prize!
Follow our Trivia Day Facebook page to stay tuned for new trivia nights, and feel free to join us!
A few words about COVID-19 and the quarantine.
We created a game that would get people together and have fun, allowing everyone to throw an entertaining house party or to enjoy a few minutes of distraction. Nowadays, due to the current coronavirus situation, we want to show our resolution, and we know how monotony can be excruciating. It doesn't have to be all bad, and it's time to beat the boredom.
We already reached out to our friends and relatives, thanks to video chat tools like Zoom, Houseparty, or Jitsi. We created a party room and spent hours of fun, chat, and vicinity.
You can do the same with your loved ones. 🙂
By the way, keep in mind this last example above, You may have some bombastic news related, coming soon…

Are You a trivia smart? Dream You to become one?
Welcome to Trivia Day!
Watch Our Trivia Day Video